Hardscapes
Residential Hardscape Contractor | North Richland Hills
Residential Hardscaping & Retaining Walls
Residential hardscaping creates a livable space on your property, mixing in manmade structures with natural elements. There is no limit to the number of things you can do when you have an experienced team on your side. We build retaining walls that provide stability and integrity to the property in which it holds. Our hardscaping services also include designing driveways, patios, and walkways using beautiful lines and designs so that not only does it look beautiful, it is easy and safe to walk on for everyone. Some of our other services include building out your outdoor entertaining space with firepits, flowerbeds, outdoor kitchens, and more.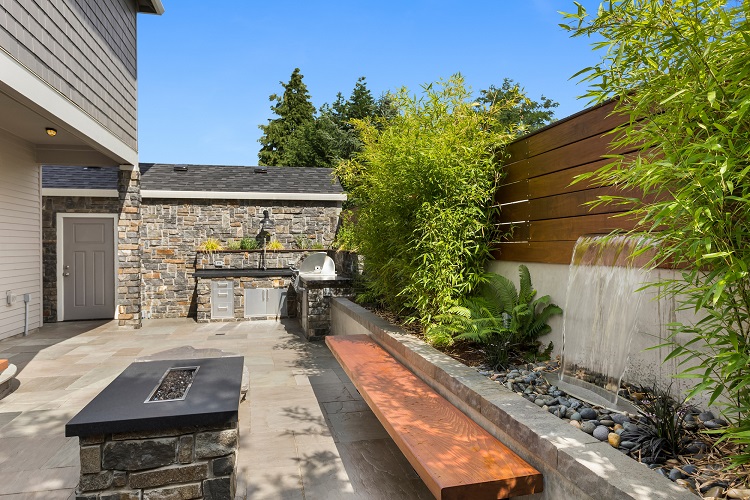 Residential Hardscape Contractor In North Richland Hills, Texas
Island Stone and Ironworks is proud to offer our hardscaping services to our clients in the Watauga, Richland Hills, Haltom City, Hurst, and Keller, Texas areas, Tarrant County and surrounding areas. We can help you to make your vision a reality, or work with you to create something from scratch. We have some of the most innovative designers on our team, and our builders are able to make almost anything come to life. Contact us today for more information about our services, or look around the website to see some of the work that we've already done.